The Best Keto Chocolate Donut Recipe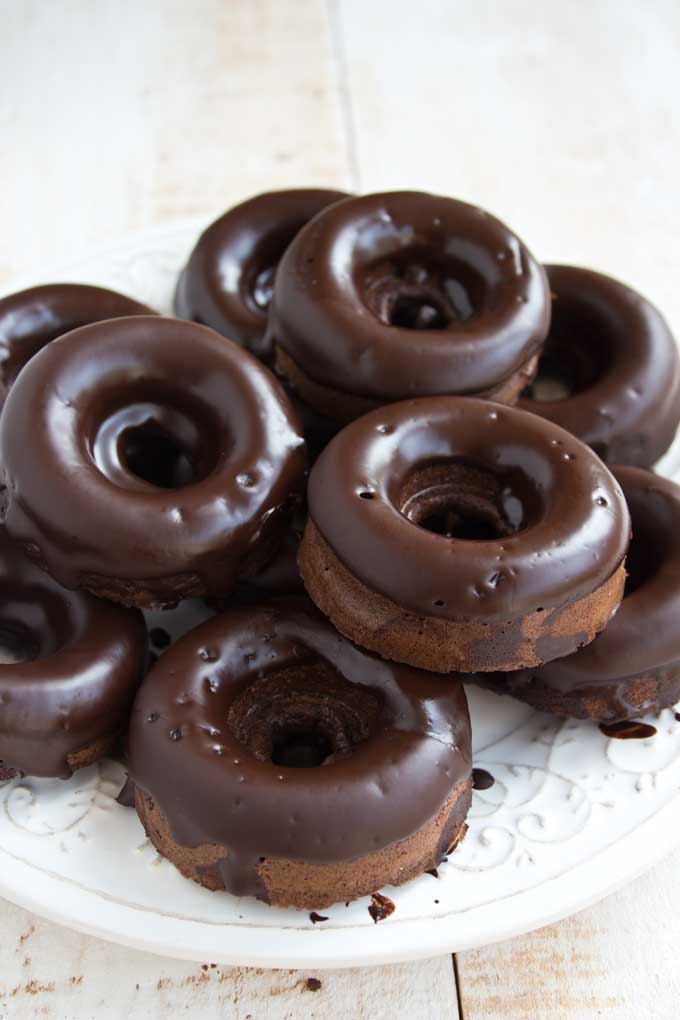 A little ChipMonk told us that you guys had been missing donuts in your life, so we've got something special for you! Try out this amazingly tasty recipe for keto chocolate donuts thats so good you'll never crave their sugar loaded alternative again! Check it out: 
Ingredients:
For the Donut
1 cup almond flour

3 tbsp unsweetened chocolate melted

3 tbsp butter, very soft

3 tbsp cocoa powder unsweetened

4 eggs

 4 tbsp heavy / double cream

1 tsp baking powder

1 tsp vanilla extract 

1/3 cup ChipMonk Baking Allumonk Sweetener  
For the Glaze
60g unsweetened chocolate

2 tsp AlluMonk or your favorite Keto Sweetener 
Instructions
Preheat your oven to 175 Celsius / 350 Fahrenheit

In a bowl or a food processor, blend the very soft butter, cream and sweetener. Then add the eggs and vanilla and mix until well-combined. Last, add the melted unsweetened chocolate, cocoa powder, almond flour and baking powder. Blend until you have a smooth batter.

Spoon batter into a well-greased donut pan. I used a silicone mini donut pan. Make sure you do not overfill and lose that all-important hole!

Bake 13-15 minutes or until done.

Melt the chocolate in a water-bath (place a smaller bowl with the chocolate inside a larger bowl which you have filled with boiling water. The heat will gently melt the chocolate). Add AlluMonk Sweetener to achieve the desired sweetness. Wait until it has cooled down a little. (If need be, add coconut oil to the chocolate to make it softer)

Dip the cooled donuts into the chocolate (double-dip if you want a thicker glaze) and place in the fridge until the chocolate coating has set. 
Thanks for dropping by

 

ChipMonk Baking! For the latest low carb recipes, products, and deals be sure to subscribe to our

 

Weekly Newsletter. And if you're ready for even more low carb baking be sure to check out this delicious recipe for a quick and easy Keto Peanut Butter Chocolate Fat Bombs, or click

 

here

 

to see all of ChipMonk's FREE keto recipes: